Here's a look at trending topics for today, May 18:
Taylor Swift
Taylor Swift famously sang about "feeling 22." A decade later, she's celebrating it — the class of '22, that is.
The prolific pop singer received an honorary doctorate of fine arts on Wednesday from New York University, and also delivered this year's commencement speech at Yankee Stadium.
"I'm 90% sure the main reason I'm here is because I have a song called '22'," she joked.
Read more of what she said here:
Taylor Swift famously sang about "feeling 22." A decade later, she's celebrating it — the class of '22, that is.
Defense Production Act, baby formula shortage
President Joe Biden on Wednesday invoked the Defense Production Act to speed production of infant formula and authorized flights to import supply from overseas, as he faces mounting political pressure over a domestic shortage caused by the safety-related closure of the country's largest formula manufacturing plant.
The Defense Production Act order requires suppliers of formula manufacturers to fulfill orders from those companies before other customers, in an effort to eliminate production bottlenecks. Biden is also authorizing the Defense Department to use commercial aircraft to fly formula supplies that meet federal standards from overseas to the U.S.
Read more on what that means here: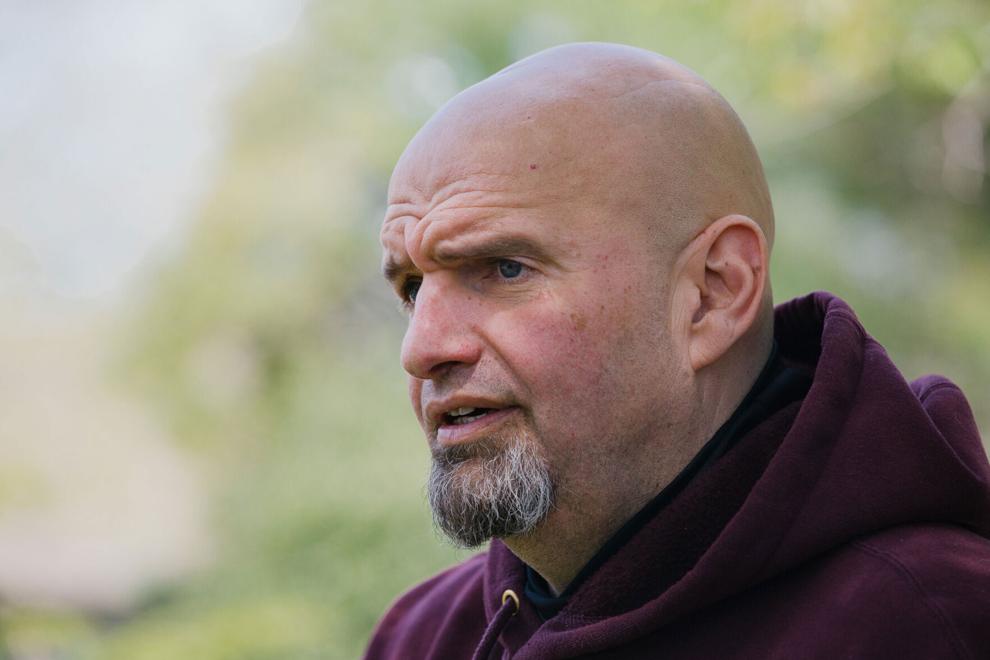 John Fetterman
John Fetterman will win the Pennsylvania Democratic Senate primary, CNN projects, capping a bizarre final few days of the campaign after the lieutenant governor suffered a stroke last week.
Fetterman checked into a hospital in Lancaster, Pennsylvania, on Friday as he was on his way to a campaign event. He was found to have had a stroke. Fetterman has been in the hospital ever since, and he underwent a nearly three-hour surgery on Tuesday to implant a pacemaker that includes a defibrillator.
***
Get more of today's trending topics here:
Martin Shkreli
Dr. Mehmet Oz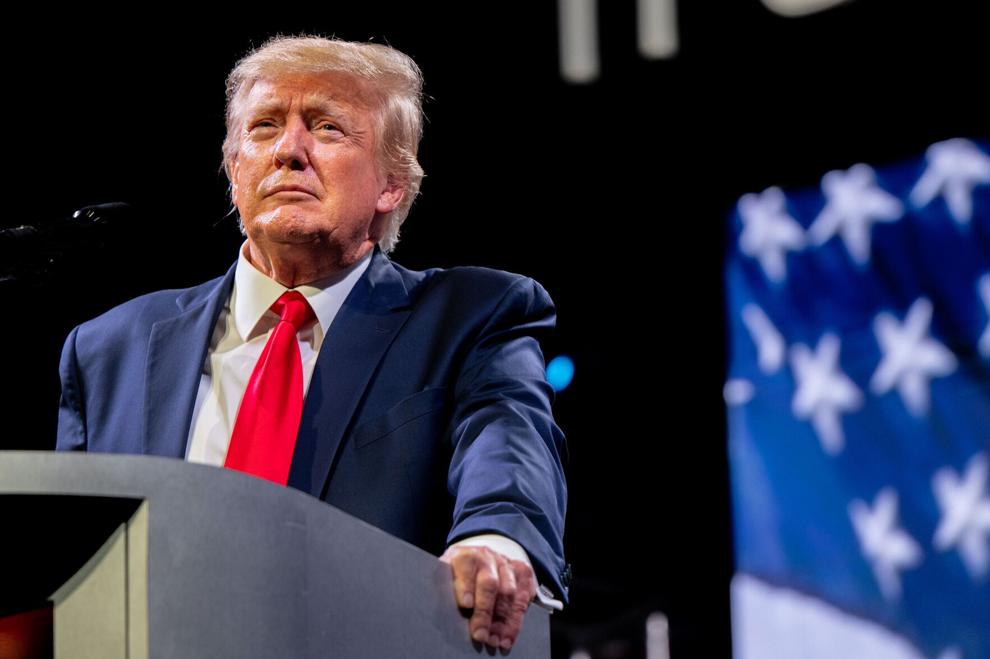 Depp/Heard trial
Donald Trump's choice for Pennsylvania governor has won his primary, and his Senate pick is locked in an exceedingly close contest as the former president works to expand his hold on the Republican Party. Trump's late endorsement helped put the already surging far-right state senator Doug Mastriano over the top Tuesday in the GOP governor's primary in one of the nation's premier battleground states. But Mehmet Oz, the celebrity heart surgeon endorsed by Trump, is locked with former hedge fund manager David McCormick in a race that is too early to call. On the Democratic side, progressive Lt. Gov. John Fetterman easily secured his party's Senate nomination. 
Madison Cawthorn's unexpected victory in 2020 made him the youngest member of the House and a rising Republican star — until the scandals started piling up. On Tuesday, the 26-year-old conservative North Carolina firebrand left his election night party early, and a spokesperson told reporters he was conceding the race to state Sen. Chuck Edwards. Cawthorn faced a slew of problems as he sought a second term — many of his own creation. On Monday, former President Donald Trump had urged voters to give him a second chance.
U.S. Rep. Ted Budd and former state Supreme Court Chief Justice Cheri Beasley have won their respective Senate primaries in North Carolina. Budd on Tuesday won the 14-candidate Republican primary over the likes of former Gov. Pat McCrory and U.S. Rep. Mark Walker. Beasley was the front-runner for the Democratic nomination, which 11 people sought. Beasley and Budd will compete in November to succeed retiring Sen. Richard Burr. Voters are whittling down candidates seeking to serve on Capitol Hill, in the General Assembly and on the judicial bench. Primaries were held in 13 of the 14 North Carolina U.S. House districts. 
NATO diplomats say national envoys have failed to reach a consensus about whether to start membership talks with Finland and Sweden. Wednesday's development comes just as Turkey renewed its objections to the two Nordic countries joining. The envoys met at NATO headquarters after Finland and Sweden's ambassadors submitted written applications to join the military organization. The diplomats, who did not want to be named because of the sensitive nature of the proceedings, declined to say precisely who or what was holding up the procedure. Meetings and diplomatic outreach will continue in coming days. U.S. President Joe Biden voiced optimism on the matter Wednesday. "I think we're going to be OK," he said.
Russia says that nearly 1,000 Ukrainian troops who doggedly defended a giant steelworks in Mariupol have surrendered. The plant became a symbol of their country's resistance. The announcement Wednesday comes as the battle for the strategic port city appeared all but over. Ukraine ordered the fighters to save their lives and said their mission to tie up Russian forces is now complete. The fighters face an uncertain fate. Russia's Defense Ministry spokesman said 959 Ukrainian troops have now abandoned the stronghold since they started coming out Monday.
President Joe Biden mourned with Buffalo's grieving families on Tuesday, then exhorted the nation to reject what he angrily labeled the poison of white supremacy. He said the nation must "reject the lie" of the racist "replacement theory" espoused by the shooter who killed 10 Black people at a supermarket. Biden declared that "evil will not win" in America. "Replacement theory" is the idea that white people are being intentionally replaced by people of color. It's another manifestation of the bigotry Biden vowed to confront while running for president. Biden says it was the 2017 white supremacist rally in Charlottesville, Virginia, and President Donald Trump's ambivalent reaction that drove him to run. 
Prosecutors are calling the man charged in a deadly California church shooting a crafty monster but his Las Vegas roommate says he seemed to be kind and generous — if it wasn't all just an act. David Chou is charged with murder and attempted murder in Sunday's attack at a Taiwanese church in Orange County. He didn't enter a plea Tuesday and his arraignment was continued to June. Authorities say Chou, driven by political hatred against Taiwan, apparently chose the church at random. His roommate says Chou would share his food, didn't discuss politics and proclaimed himself a Christian.
A new report says decisions by Presidents Donald Trump and Joe Biden to pull all U.S. troops out of Afghanistan were the key factors in the collapse of that nation's military, leading to the Taliban takeover last year. The report by the Special Inspector General for Afghanistan Reconstruction mirrors assertions made by senior Pentagon and military leaders. Those contentions came in the aftermath of the U.S. troop withdrawal that ended last August in the chaotic evacuation of Americans and other civilians from the embattled country. Military leaders have said they recommended leaving about 2,500 U.S. troops in the country, but that plan was not approved.
Three of New Mexico's five national forests will be off limits to the public starting this week due to active wildfires and extreme fire danger. The announcement came Tuesday as Gov. Michelle Lujan Grisham said the damage from a record-setting fire burning in northern New Mexico will be significant with estimates of burned structures likely to range between 1,000 and 1,500 as more assessments are done. The governor stressed that was a rough estimate. The fire has charred more than 468 square miles over the last 42 days and evacuation orders remain in place for some surrounding villages. Wildfires also are burning elsewhere in New Mexico as hot and dry conditions persist.
The House panel investigating the Jan. 6 insurrection at the U.S. Capitol is rejecting a request from the Justice Department for access to the committee's interviews, for now. Rep. Bennie Thompson says the Justice Department made the request as part of its ongoing criminal investigation into the attack. But Thompson, the committee's chairman, said Tuesday it was "premature" for the committee to share its work at this point because the panel's probe is ongoing. He said the officials could review some materials in a specified location. Justice Department prosecutors have been issuing subpoenas and seeking interviews with people who were involved in planning events leading up to the attack on the Capitol.
Lawyers for Johnny Depp have questioned the truthfulness of Amber Heard's claim that Depp sexually assaulted her with a liquor bottle. Heard was cross-examined Tuesday after her testimony in Depp's libel suit against her. Depp is suing Heard in Virginia over a 2018 op-ed piece she wrote describing herself as "a public figure representing domestic abuse." Depp's lawyer questioned Heard about a variety of incidents in which she says she was assaulted by Depp. Questioning was particularly intense over a 2015 fight the couple had in Australia. It was during that fight that Heard says she was sexually assaulted. Depp says he was the victim and that he lost the tip of his finger when Heard threw a bottle at him.
Jimmy Butler scored 41 points, and the Miami Heat turned things around with a huge third quarter on the way to beating the shorthanded Boston Celtics 118-107 in Game 1 of the Eastern Conference finals on Tuesday night. Tyler Herro scored 18 and Gabe Vincent added 17 for the Heat, who outscored Boston 39-14 in the third quarter. Butler had 17 alone in the third, outscoring the Celtics by himself over those 12 minutes. Jayson Tatum scored 29 for the Celtics, who were without starters Marcus Smart (foot) and Al Horford (health and safety protocols). Jaylen Brown scored 24 for Boston, which got 18 apiece from Robert Williams III and Payton Pritchard.